Max Mcgill
gravitas. gravitas. gravitas.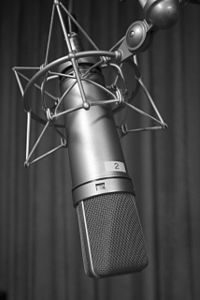 You've heard Max on commercials, promos, and narrations. Here are some clients that have featured Max's voice:

ABC Good Morning America, Comedy Central's Sports Dome, Adult Swim, Sony/Columbia Pictures, AT&T, Ford, Subway, TruTV, National Geographic, CMT, McDonald's, the American Forces Network, Publix, PGA, NFL, Mini Cooper Superbowl Ad, and the list goes on and on....

Isn't it time you put Max McGill's maximum voice to work for you? Take a listen to the demos and stay as long as you'd like.